Alvin Kwok Fundraising Page
Participant Information

Alvin Kwok
Campaign Description
"Race for Water 2019" will be held on 9 March as a prelude to the "World Water Day".
Participants are required to carry 5 liters of bottled water throughout the 15km, 30km or 42km trail. This campaign not only pose a physical challenge to racers, but also offers a first hand experience of the hardship and difficulties villagers have to face everyday to carry water from remote water source back home. By doing so, we aim to raise funds for various water projects which make clean water accessible to different communities.
We aim to raise HKD 4 million for building water storage facilities in arid regions of China, and purifying facilities in Nepal and Cambodia, in order to bring clean and safe water to over 5,000 people.
About A Drop of Life
A Drop of Life is a non-profit organization registered in Hong Kong. We follow the mandate: Passing our love and working for love. We believe that safe drinking-water is a common good. This is a basic human right that everyone should have. We aim to ensure the access to water and sanitation a reality for everyone. Since 1998, we have been building rain-saving water cellars and reservoirs in arid areas of China, organizing relief efforts for natural disaster victims and improving poverty situations. Moving forward we will extend our service and expertise to those in need in Nepal and Cambodia. Up to today, over 820,000 people were benefited from our various charitable programs and activities.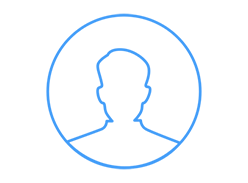 0 days left to donate
This campaign closed on May 08, 2019 and the money is being sent to people in need. Still want to donate? You can give directly to A Drop of Life.
Alvin Kwok
Team Description

Alvin Kwok